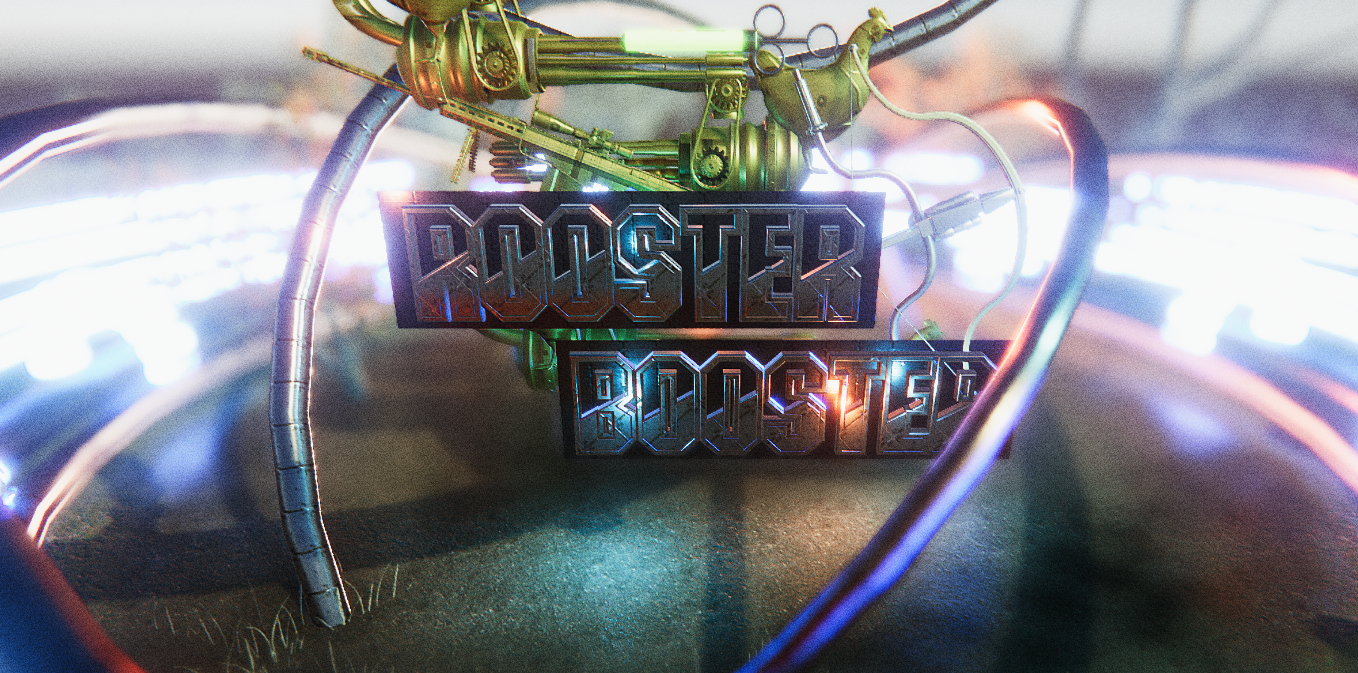 Rooster Booster
A downloadable game for Windows and Linux
Rooster Booster is a multiplayer game (AI is supported) in which you take control of your personal mutant chicken, in an epic rooster fight.

You can use many weapons and upgrades to make your rooster a really strong killing machine!
You can play with two players on one keyboard, and/or multiple joysticks (every combination of joystick and keyboard). Up to 8 players in one arena.
Play with your friends, and see who can boost their rooster the best!
KEYBOARD 1:
WASD to move
C for fast weapons
V for slow weapons
KEYBOARD 2:

ARROWS to move
O for fast weapon
P for slow weapon
CONTROLLER:
A to add player in lobby
LEFT ANALOG to move
R2 for fast weapon
R1 for slow weapon
EDIT 1:
Version 1.1 --
Fixed a bug with minigun sound
Fixed a bug with buzzsaw sound
Fixed a bug with walking animation at the start of round
Fixed a bug that let bots walk and shoot before round start
Fixed a bug that sometimes caused roosters to go wild in podium
Fixed a bug that prevented playing between bots without any player
Fixed a bug that prevented powerups from working the majority of time (now you can be bulky)

Changed the grenade launcher projectile speed

Added Linux build (untested)
CREDITS:
PROGRAMMERS: Adileo Barone & Lorenzo Viglietti
GRAPHICS & ART: Filippo Cicchella
SOUND & MUSIC: Marco Bergamini
Download